Luchezar Georgiev's Favourite Links
---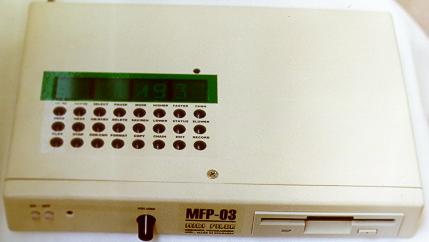 Contents
The above rotating star is the logo of one of the vendors below. Can you guess which one? Drop me a note if you can! But beware — this question is not a trivial one!

The companies above manufacture chips used in my MFP-03 MIDI Filer project. A good starting point for chip navigation is the Chip Directory, or just use this list of Manufacturers Web Sites. Not enough? Then see the Dana's Manufacturers Web Site Index.
The following sites, pages and addresses are connected with the MIDI Filer project and MIDI in general, and I recommend checking them out:
For links to other MIDI filer manufacturers, see the competitors list in the project description. It's worth noting that I've not been alone all those years. Andrew Shevtsov and Valeri Shchurishin from Vinnitsa, Ukraine, have also been working on a similar MIDI filer but with standard floppy drive, the AV2. For more information, please see their site.
Finally, a couple of personal links (Note: Both sites are in Russian).
My Russian friend Alex Volkov (Vilnius, Lithuania), a XG composer / arranger / musician / poet, along with Anatoly Davidov (Visaginas), Leonid Gurulev (Irkutsk) and other friends, has set up a very nice site called The Sincere People where you can find their work.
---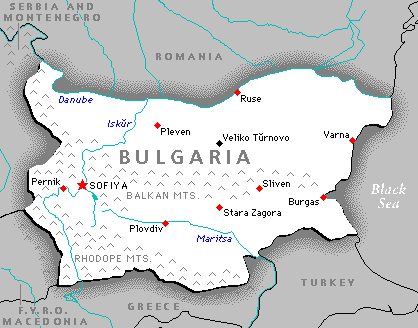 And for those of you interested in my country, here you can hear The Bulgarian National Anthem! ("Mila Rodino", Music & Lyrics Copyright © 1885 by Tsvetan Radoslavov. Harmonised by Dobri Hristov.)
The Bulgarian National Flag
I invite you to visit the Virtual Library of Bulgarian literature (translations in 4 languages available).
You can read some On-line books about Bulgarian history and arts, and find lots of other interesting materials in the EUnet Bulgaria (Digital Systems) site. You're also welcome to my native town Varna! Can you find it on the map? Yes, it's at the Black Sea coast, to the north of Burgas! And its history begins in 6th century BC…
Copyright © 1998-2001 Luchezar Georgiev. All trademarks are property of their respective owners.